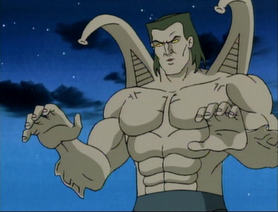 Alistair Smythe was a brilliant inventor that designed giant killer robots called Spider Slayers for the Kingpin. He later became a cyborg Spider Slayer. When Smythe discovered that his father, Spencer Smythe, was alive he went to work for Silvermane to find a way to revive him from suspended animation. (Read more)
Ad blocker interference detected!
Wikia is a free-to-use site that makes money from advertising. We have a modified experience for viewers using ad blockers

Wikia is not accessible if you've made further modifications. Remove the custom ad blocker rule(s) and the page will load as expected.